Our physical therapists constantly update their skills through continuing education courses in order to provide the best possible treatment for their patients. We continually exchange new ideas and techniques with each other to provide all of our patients with the best level of skills available. Our therapists are dedicated to utilizing proven and emerging techniques that are based on sound, scientific principles and evidence-based research.
---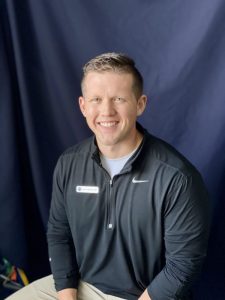 Levi Johnson, Physical Therapist
Levi Graduated from Western Washington University in 2011 with a bachelor's of Science in Kinesiology. Furthered his education at Azusa Pacific University in Southern California, receiving his Doctorate in Physical Therapy in 2016. A long-time resident of the Pacific Northwest prior to his graduate work, he is happy to be back home on the islands! He has always enjoyed serving others in his community and is passionate about bettering people's lives. He has an extensive knowledge base and experience in movement science/postural adaptation, vestibular rehabilitation and athletics allowing him to work with a wide variety of patients. His professional interests include sports/orthopedic rehabilitation, movement science, pain science, extremity management and musculoskeletal ultrasound.
When Levi is not at work, he's enjoying time spent with his children and dog exploring the local hiking trails. He enjoys any athletic/outdoor activity and spending time in his woodshop. He draws from his experience of playing many sports growing up, being involved with both the Spartan and CrossFit community to aid in his passion for helping all walks of life return to their full potential. Levi enjoys working with motivated individuals who want to return to their life and the activities that bring them joy.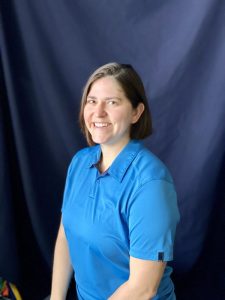 Becca Booker-DeMonbreun, Physical Therapist Assistant
Becca received her Bachelors of Science in Anthropology in 2010 from Middle Tennessee State University. She graduated from Whatcom Community College in Bellingham, WA with her Associates of Applied Science in 2020 to become a licensed Physical Therapist Assistant (PTA). Becca is a member of the American Physical Therapy Association (APTA) and is pursuing her Advance Proficiency Pathway in Orthopedics.  Outside of the clinic, she enjoys all the PNW has to offer. She spends her time on the water, hiking, and mountain biking with her spouse and dogs.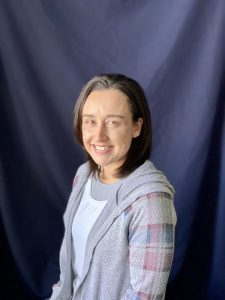 Britney Fortner, Physical Therapy Assistant
Drawn to the service of others with the application of science and a compassionate heart, Britney finds Physical Therapy to be her calling. Much of her inspiration roots from her humble beginnings as a student clinician at Whatcom Community College, where she graduated from the PTA program in 2017. Her professional interests include Neuromuscular Re-education, Sports/Orthopedic Rehabilitation, and Patient Education.
Her roots belong to the desert of Arizona, but her heart belongs to the Pacific Northwest. The journey of her naval career brought Britney to the great state of Washington. She finds solitude in wood working, and adventures in the outdoors, but her family and friends fuel her spirit!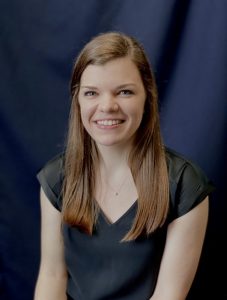 Brittany Gordon, Patient Coordinator

Brittany has been our Patient Coordinator at Oak Harbor Physical Therapy since February 2022. She moved to Whidbey Island with her husband in 2019. Brittany has an associate in Medical Office Administration and a certificate in Medical Billing and Coding. In her free time, she enjoys traveling, hiking, camping, playing with her dog Winston, and spending time with friends and family.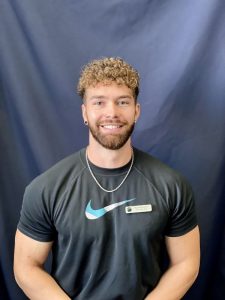 Russ Bouscher, Exercise Specialist
Russ is one of our Exercise Specialists here at Oak Harbor Physical Therapy and joined our team in August of 2021. He received two AS degrees in Health Science and Pre-Nursing from National University in San Diego and is actively pursuing a Bachelor's of Science in Health Science with a minor in Chemistry.
He is a Navy Corpsman veteran with three years of experience as the Command Fitness Coordinator and has a passion for health, nutrition, fitness, and functionality in which he continues to pursue as a Certified Personal Trainer. In his free time, he enjoys exercising, writing, hiking and exploring the Pacific Northwest with his two children.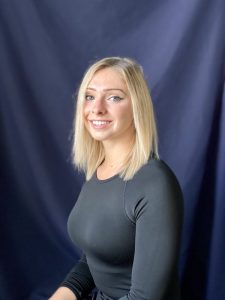 Michala Milewski, Exercise Specialist
After spending over five years on the German-Dutch border in Europe, military brat Michala arrived in Washington in January 2021. With the goal of beginning a career in the health and fitness industry, she began working at Oak Harbor Physical Therapy as an exercise specialist shortly after her arrival in Oak Harbor. Michala has been a National Academy of Sports Medicine (NASM) Certified Personal Trainer since May of 2020, and she is currently working towards her Bachelor of Science degree in Health Education and Promotion through the University of Arkansas's online program. Michala is driven by her will to positively impact those around her and to make exercise fun and engaging. With a focus on corrective exercise, she is determined to help others move well and move often. After growing up in various cultures and environments, she recognizes that a healthy, active lifestyle is something that we can all benefit from, no matter where we come from. When not working at Oak Harbor Physical Therapy as an exercise specialist or The Functional Training Studio as a personal trainer, she enjoys hiking, boxing, trying new foods and traveling to new places.